About us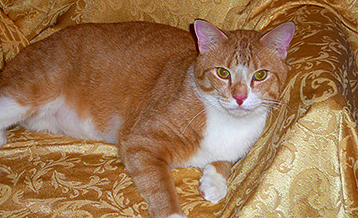 Proud to donate jewelry for each year to many deserving charities in need.
Banchee and Raskol (B & R) Jewelry Designs started as a hobby to help others. Ann Jackson, owner of the newly established jewelry company states " I started making jewelry as I could not find any quality silent auction items for the many charities that I volunteer for. As a result—I have been donating beautiful jewelry for charities in need. I am so pleased that Banchee and Raskol Designs are helping raise substantial funds for organizations that are desperately seeking donations in this economy."
Banchee and Raskol Jewelry Designs were named after two stray kitty cats that have now become a part of my family—hence the names Banchee and Raskol. Each jewelry piece has a signature cat and angel charm.
Our history
B & R Jewelry Designs was born.

Proud to donate to a variety of charities in the United States. Started metal casting processes.

Learning ceramic crafting and silver metal casting techniques. Learning beading and crimping crafting

Crafting raw silk purse forms. Joint ventures with small craftsmen for silk scarf production and metal casting.

Producing raw silk purses, jewelry boxes and metal purses.

Launched wedding accessories line--headbands and pearl jewelry.

Started making metal cast cuffs with intricate beading and casting.

Learning how to mix metals of pewter and steel for cuff production.
Quality
My jewelry pieces represent handcrafted celebrations of life. Each jewelry piece comes with a card with a picture of the kitties as well as a special blessing. Banchee and Raskol Jewelry Designs are made with fine gemstones
My sincerest hope is that each jewelry piece will be a special gift for someone who is very special themselves.These pieces are designed and hand crafted with lots of love and compassion.